Lasting Power of Attorney for Health & Welfare
Lasting Power of Attorney for Health & Welfare
A Lasting Power of Attorney (LPA) allows you to give someone you trust the legal power to make decisions on your behalf in case you later become unable to make decisions for yourself. The person who makes the LPA is known as the 'donor' and the person given the power to make decisions is known as the 'attorney'. It does not deal with property and financial affairs. It only covers health and personal welfare. 
We would always recommend you instruct one of our specialist and recommended panel solicitors to guide you in respect of Power of Attorneys. The notes in this section are for information purposes only. Decisions regarding the appointment of Attorney's is very important and legal advice should always be sought. 
Committed to our Clients
My Legal Club is committed to providing great service to our clients. You do not have to be a member to access our highly recommended specialist solicitors.
My Legal Club provides industry-leading 5-star legal services to individuals and businesses across all areas of law.
Anytime you, your family, or your business require legal support get in touch with us for FREE legal advice and no-obligation quotes from cherry-picked solicitors.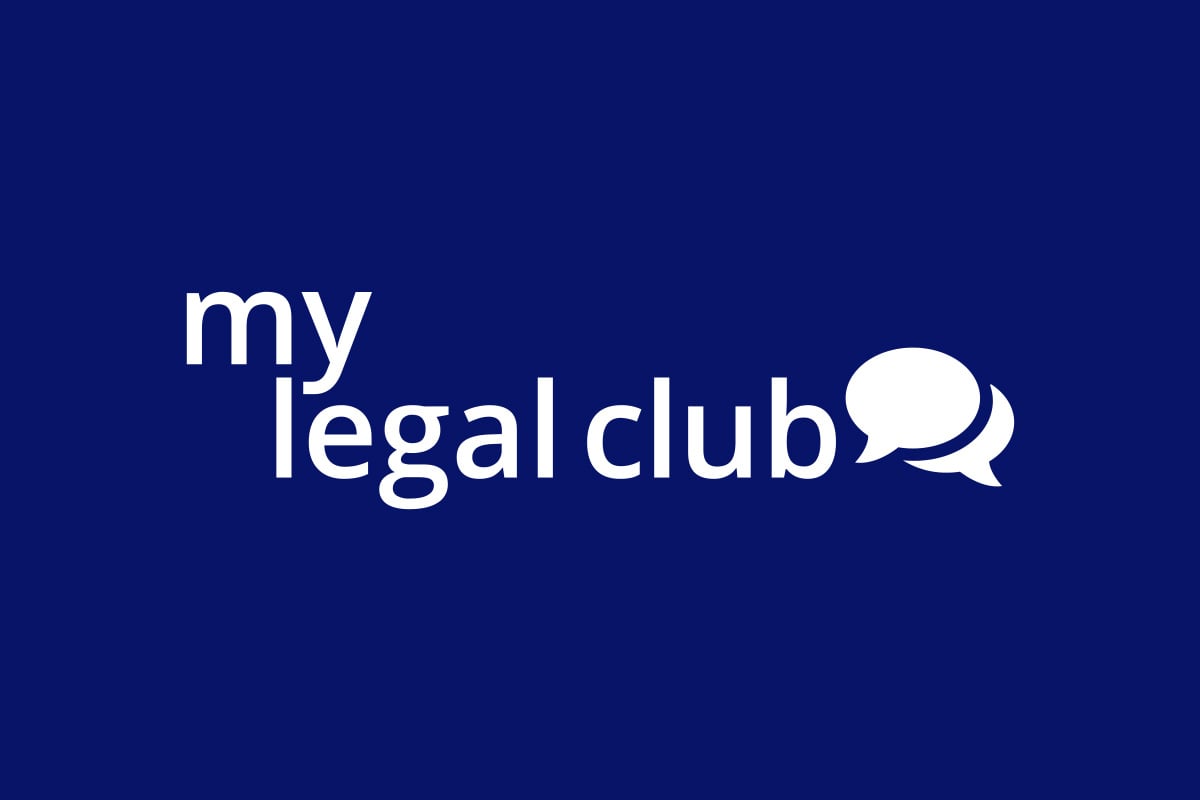 Power of Attorney (POA)
A Power of Attorney is someone or a group of people, you instruct to act on your behalf. The person making the Power of Attorney is called the donor.  In order to make a Power of Attorney, you must be capable of making decisions for yourself. This is called having mental capacity.  There are several different types of Power of Attorney, including:
Ordinary Power of Attorney – this is only for a temporary period and would be for a short-term reason, such as going abroad for a long period of time. If you lose your mental capacity, you will not be able to use an Ordinary Power of Attorney.

 

Lasting Power of Attorney – This replaces the previous term Enduring Power of Attorney. This is selected for a longer period and can be used for health and welfare decisions and/or property and financial affairs.

 
We're here & happy to help
Below you will find some of our most commonly asked Lasting power of Attorney for health & Welfare questions. Simply click or tap the question to view the answer. For anything else you can contact one of the team by emailing info@mylegalclub.co.uk.
When should you make a Lasting Power of Attorney?
A Lasting Power or Attorney is in case you ever lose your mental capacity.
If you are concerned about in the future developing an illness which might affect your decision-making process, or you have been diagnosed with an illness of this type then a Lasting Power of Attorney is certainly something worthy of consideration.
Some of these illnesses may include:
dementia
mental health problems
brain injury
alcohol or drug misuse
the side-effects of medical treatment
You can only make your Lasting Power of Attorney whilst you have full mental capacity.
Power of Attorney – Who and How many?
You do not need to be an actual Attorney. Anyone can be an Attorney providing they are suitable and able to make decisions and are 18 years of age or more. If someone is bankrupt this can be a restriction to them being a Power of Attorney.
You can also choose professional Attorneys such as solicitors, banks, accountants although they will charge for their services.
Friends and family nominated as a Power of Attorney can claim back out of pocket expenses but only if this is agreed by you in the Lasting Power of Attorney.
You can have as many Attorneys as you wish. This can either be joint Attorneys where they must agree and act together. The negative is if one loses mental capacity or dies the Power of Attorney comes to an end.
Multiple Power of Attorneys can be appointed to act together and independently which may increase the risk of wrongdoing or fraud but means that the Power of Attorney will continue if something happens to one of the parties involved.
How much does it cost to register an LPA?
It costs £82 to register each LPA unless you get a reduction or exemption.
You can apply for a reduction if you earn less than £12,000. You might also be able to apply for an exemption if you're on certain benefits, such as Income Support.
You can find more information here.
What to do when you have your LPA?
Certify the document correctly

Check the spelling of all people's names very carefully.
Use names of people and not their relationship to you e.g. your wife, your brother etc.
Registering a lasting power of attorney
When you've made your lasting power of attorney (LPA), you need to register it with the Office of the Public Guardian (OPG).
If you made an LPA online, you may have registered it at the same time. It's registered when OPG has stamped it with 'VALIDATED-OPG'.
It takes between 8 and 10 weeks to register an LPA if there are no mistakes in the application.
You can apply to register your LPA yourself if you're able to make your own decisions.
Your attorney can also register it for you. You'll be told if they do and you can object to the registration.
"We contacted My Legal Club to get some legal advice and they were super responsive, very professional and they explained everything really well. I would highly recommend My Legal Club to others."
"I used My Legal Club following a car accident and they recovered compensation for me and saved me a lot in legal fees. The solicitor was excellent and they were a great help throughout. I would recommend them and certainly use them again!"
"1st class experience with Sean. Punctual, clear, and precise and nothing is a problem. Would thoroughly recommend.​"
Here at My Legal Club, we strive in bringing high-quality service to all our clients with our professional legal services.
Get in touch via the below contact us form and please check your inbox and spam folders for emails from info@mylegalclub.co.uk.