Conveyancing Solutions
Estate Agents
Mortgage Brokers
UK's Leading Solicitors
FREE To Access
MLC Conveyancing Panel
Mortgage brokers and estate agents can enjoy all the traditional features of a conveyancing portal whilst benefitting from unique features, rewards, and 24/7 customer service
5* Conveyancing Service
Instant quotes in PDF downloadable format
Add a referral fee of your choice
Review highly detailed case updates
24/7 broker/agent support via email and phone
We track & chase from start to completion
White-labelling options
Mortgage brokers benefit from FREE & exclusive access to our "Find a mortgage broker" service
Faster case completions due to faster search turnaround times
Unique purchase, remortgage, & equity release products
Review solicitors by price, "Legal Ready" status, location, & online reviews e.g. Google / Trustpilot
We know you have heard it all before….
Many brokers & agents are forced to waste time chasing updates
Many panels go missing when a problem or issues occurs
We track & chase cases daily and are open 24/7 to support brokers
We are different & appreciate we need to prove it
We are proactive NOT reactive
Rave Reviews
"If you want great service, a full set of lenders, top-tier referral fees, a complete system, and the benefit of extra referrals on top of your recommendations then look no further. The team has done a fantastic job at rivalling what is already on the marketplace and going steps further with great added benefits to suit your clients and your own business needs. I would not hesitate to recommend this to anyone to try out and benefit from the complete package they offer."
Ashley Hollom | True Advice FS
"I would like to commend the team on how easy to use and simple the platform is!"
Tania Buckingham | UK Mortgage Office
Compare Quotes
Compare industry-leading solicitor fixed fee quotes, no-obligation, & include no hidden charges!
Referral Fees
Choose your own referral fee with UK leading solicitors with leading accreditations & awards!
Transparency
Compare solicitors by price, location, online reviews, and legal ready status via a stress-free system
Customer Service
Our express conveyancing service & 24/7 support helps free up time & complete cases more efficiently
Register FREE & No Obligation
Mortgage brokers can register FREE & with no obligation via our Mortgage Broker website or book a callback
Estate agents need to register for a FREE & no obligation demonstration/call
Bespoke Solutions
Mix and match bespoke solutions to suit your business and meet your clients' needs.
Select any combination of the following simple to use bespoke solutions.
We take care of everything at no charge to your business!
Website Quote Form
We provide you with a simple line of code to be added to your website. Visitors to your website can generate instant quotes and instruct solicitors based on price, online reviews/ratings, location, or brand. A referral fee of your choice is included within every quote! Log in to our portal and view all quotes and track case progress.
White-labelled Portal
White-label our conveyancing portal and earn additional revenue whilst enabling your internal teams, and your industry peers, to log in to register and login to the portal generating instant quotes, adding referral fees of their choice, and tracking case progress in our unique system.
My Legal Club Portal
Alternatively, register and login to our existing introducer conveyancing portal, generate instant quotes, add your referral fee, and track case progress whilst benefitting from all our unique services for our conveyancing partners.
Embed our quote form on your website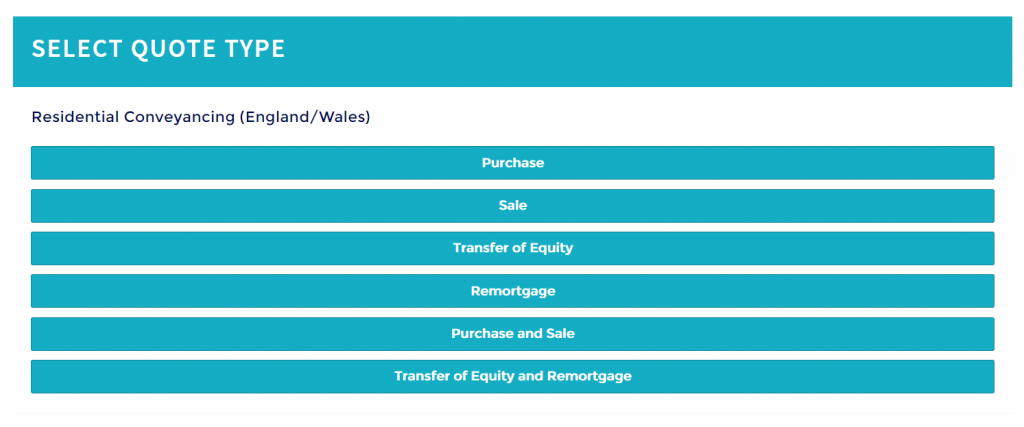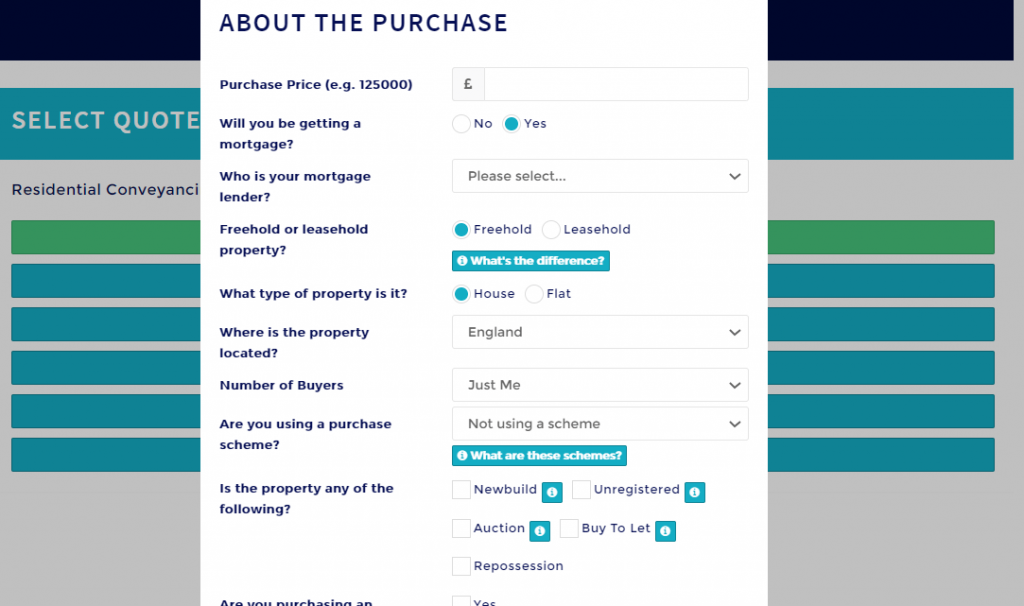 Simple to use online portal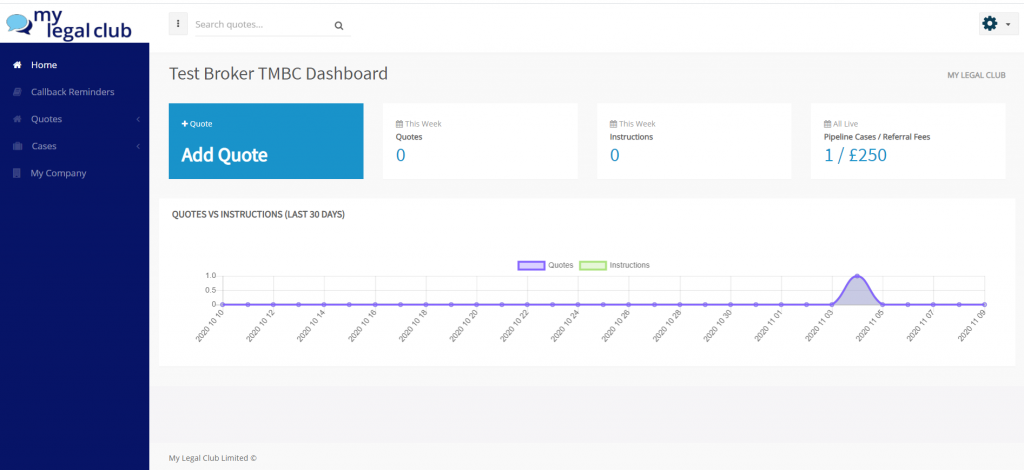 EXPERIENCE
We have decades of collective experience in the legal services sector and have created successful legal panels in many different areas of law. We were founded by an experienced solicitor. We are lawyers operating a conveyancing panel. Not technology experts operating a legal service. Our team includes members who are SRA authorised and our business is FCA regulated, unlike many other conveyancing panels.
SOFTWARE
Our conveyancing panel software is unique. It is simple to use and allows the user to generate instant quotes, add a referral fee of your choice, and compare solicitors instantly by price, Google/TrustPilot ratings, view their Google/Trustpilot reviews, location, and "Legal Ready" status.
Download quotes in PDF format and instruct quickly and easily. 
We have created three areas of updates with unique update fields purpose-built by us PLUS a 24/7 support service via phone and email for our partners.
SOLICITORS
Our conveyancing panel is unique. We partner with solicitors you will be familiar with on other panels BUT we also work with solicitors who refuse to work with other traditional conveyancing panels. Why? We do not tie in our firms to capacity, search packs, sign-up methods, etc. If something is not broke do not fix it. When we partner with leading firms we want them to continue doing what they do best without unnecessary tie-ins and terms. 
The conveyancing panel includes award-winning firms and all firms hold all the leading industry accreditations. Instantly view Google / TrustPilot reviews and ratings allowing you to perform swift due diligence on any firm available on our platform.
Feel free to get in touch and we will advise you which solicitors will best meet your needs.
QUALITY CONTROL
We have managed legal panels and solicitors' practices enabling us to draft effective service level agreements (SLA) ensuring consistency of service. We police all firms rigorously on our conveyancing panel and do not turn a blind eye to any issues. We demand a 5* service from all our firms.
DATA ANALYSIS
Which firm's turnaround cases the fastest? Which firms are legal ready? Which firms provide the best service based on client ratings?
We monitor all the data from our conveyancing panel in extreme detail. 
BUSINESS MODEL
Many conveyancing panels require high volumes of usage and to increase revenue streams they tie in firms to ensure they receive commissions on search packs and insurance policies, etc. We are different. As an example, we do not tie in firms to any search pack allowing providing multiple benefits to all parties despite it reducing revenue for us.
We focus on customer service for our brokers and agents. Other panels are not geared up to provide the level of personal service we demand from our in-house team. We must deliver a 5* service for our mortgage brokers and estate agents.
Industry Leading Solicitor Panel
100% bespoke and cherry-picked by us
All firms are leading solicitors
All firms have achieved CQS status – The Conveyancing Quality Scheme accredited by the Law Society
Our panel includes Lexcel accredited award-winning solicitors combining incredible prices with 5* service.
All firms are committed to our SLA which is shared with introducers
24/7 support for brokers – we will handle any problem
Detailed analysis to ensure a 5* service
Legal ready firms increasing conversions and rapidly improving completion times
Add your own bespoke solicitors. Have a favourite firm that will not work with another panel? No problem! We can add them exclusively to your system and they will not be visible to the rest of the network! We have many firms that work with us but refuse to work with other panels.
FREE Access | Online Discount Club
Clients who instruct our conveyancing solicitors benefit from FREE access to the Online Discount Club featuring unique discounts and savings from leading UK retailers. Check out the 30-second Online Discount Club video!
Request a no-obligation demonstration / call
Here at My Legal Club, we strive in bringing high-quality service to all our customers with our professional legal services.
Request a no-obligation demonstration or call back via the below contact us form and please check your inbox and spam folders for emails from info@mylegalclub.co.uk.