Committed to our Clients
My Legal Club is committed to providing great service to our clients. You do not have to be a member to access our highly recommended specialist solicitors.
Our members receive unique discounts on any legal fees with our highly recommended specialist solicitors.
We offer an alternative approach to legal services through our unique membership club. Members receive a host of benefits including discounts in the online legal library, a free will, discounts and savings with leading UK companies.
We also offer no obligation FREE trial periods.
Do not delay – join today!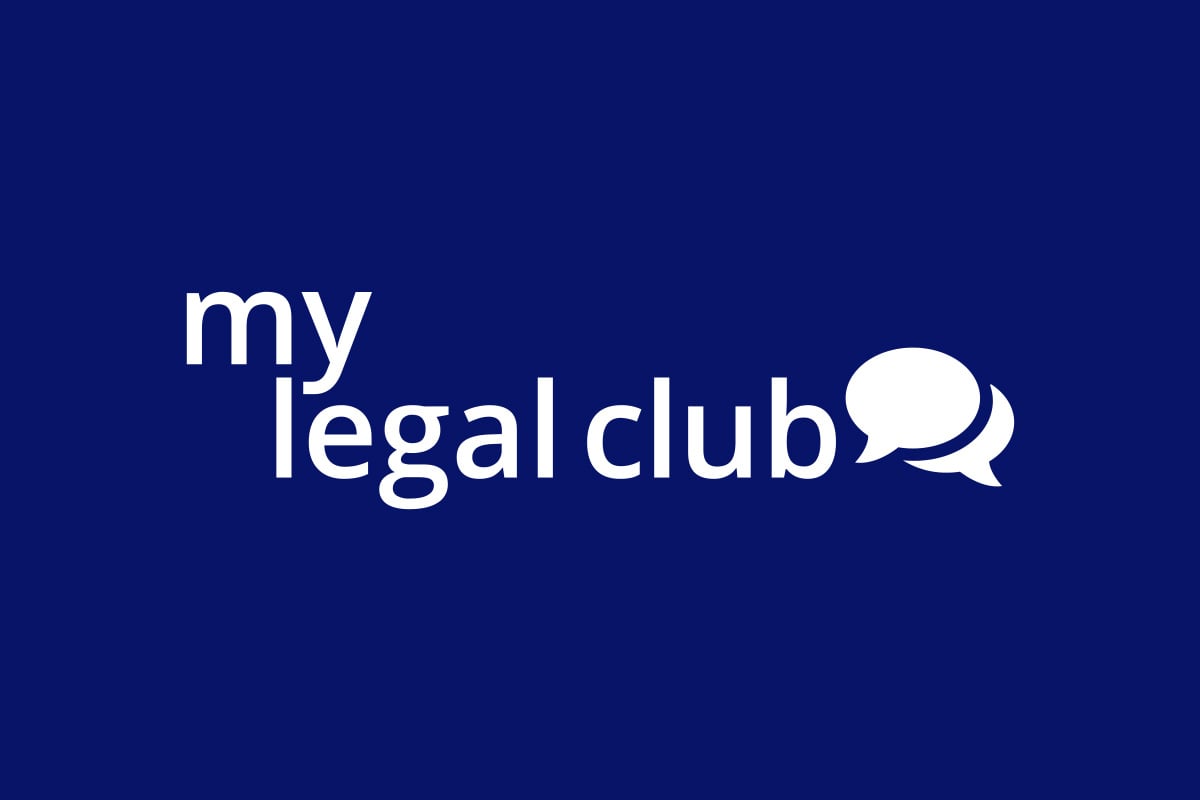 Personal Injury Claims
Did you know many solicitors deduct 25% from your compensation?
Sign up to our free trial and keep the 25% many are losing to solicitors fees
Accidents & Illness Abroad
Asbestos & Mesothelioma Claims
Head, Spinal Cord & Other Serious Injury Claims
Road Traffic Accident Claims
Potential Savings with My Legal Club
Many solicitors deduct 25% from your compensation to go towards their success fee and un-recovered costs.
Further information on how this works can be located here.
Not all solicitors make this deduction, but many do.
Our solicitors have committed to not deducting this (in most cases 25%) fee from our members, without any change in the outstanding levels of service provided to their clients.
When we ran our trial, on average, people who claimed for personal injury via My Legal Club panel solicitors received £600.00+ more than if they had selected a solicitor who deducted 25% from their compensation towards legal fees/success fees. *
As an example, let's assume a member of My Legal Club instructed one of our panel solicitors to pursue a claim for compensation.
The claim is successful and they are awarded £2400 compensation.
A solicitor charging a 25% deduction, for un-recovered costs and/or a success fee, against this compensation payment of £2400 would deduct £600.
A member of My Legal Club, instructing one of our panel solicitors, would keep this £600.
If you, or someone you care for, has been injured in an accident and requires support please do not delay to get in touch. Our expert solicitors benefit from huge experience in rehabilitation, recovering loss of earnings, supporting you and obtaining you compensation.
The Panel Solicitors Of My Legal Club Are
• Highly experienced
• Sensitive to the circumstances you, and/or your family, have suffered
• Keen to ensure you have the best rehabilitation
• Able to assess any future care and treatment requirements
• Able to review your instructions on a no win – no fee basis
• Committed to providing our members with unique discounts against any legal fees
Specialist Advice – Rehabilitation
Specialist Advice
When you, or a loved one, have suffered and require advice it is vital you speak to the right solicitors.
Our panel solicitors will listen diligently and support your every need.
You can be certain with our panel of solicitors we have selected vastly experienced solicitors who have a proven track record for supporting people when they require it the most.
Present & Future Care Requirements
Our panel solicitors focus on the needs of the client.
Present and future care needs, along with any rehabilitation, are central to the thinking of our panel solicitors.
Free Consultation With Our Specialist Solicitors
Our highly recommended specialist solicitors offer a free initial consultation.
We would encourage you to contact us as soon as possible as there are huge benefits to you in doing so, namely:
• To examine time limits and make sure you are still in time to make a claim (3 years for adults – under 21 years of age for children)
• If the defendant admits responsibility early then you may be entitled to interim compensation payments to help with care, treatment and rehabilitation.
• To ensure the facts are still fresh in your mind
Why Choose My Legal Club?
There are many reasons to choose My Legal Club. Below is a summary of some of the key benefits 
No up front fees to our solicitors
If our solicitors win your claim they will receive their payment from the other party.
No Win No Fee
If you lose your claim the solicitors will not charge you a fee as long as their terms and conditions have been complied with. Further information can be found here.
Specialist Solicitors
Our personal injury solicitors are highly recommended and have been cherry-picked by our experienced legal services team so you can be sure you have an expert representing you.
Rehabilitation
Our solicitors are able to help you with all your rehabilitation requirements. Private treatment can be arranged and paid for by the other party.
Additional benefits
Our solicitors can help you recover loss of earnings, expenses, medical fees, and in more complex cases assist with any adaptations to your home or vehicle, care costs to fund home care visits as well as past and future rehabilitative treatments.
* Many solicitors deduct 25% from your compensation towards legal fees/success fees. The potential savings illustrated are based on personal injury claims prior to 1st June 2019. An average has been calculated in respect of the savings made had the client pursued a personal injury claim with a solicitor who would enforce the 25% deduction against their compensation. More information on no win no fee claims can be found here.
"I had claims with My Legal Club and they were really helpful. It saved me a lot of money and I would use them again"
"I used My Legal Club following a car accident and they recovered compensation for me and saved me a lot in legal fees. The solicitor was excellent and they were a great help throughout. I would recommend them and certainly use them again!"
"We put two personal injury claims through My Legal Club and got great results. A really friendly and pleasant solicitor secured us good settlements and there were no deductions from our compensation saving us £1500.00"
Here at My Legal Club our panel solicitors strive in bringing high-quality service to all our customers with their professional legal services.
If you require any information or have any queries regarding our services please get in contact with the provided form or email us on info@mylegalclub.co.uk.
Subscribe today & take advantage of our FREE trial period, with no commitment.