Conveyancing
Express Conveyancing
Instant Fixed Fee Comparison Service
Compare Price, Ratings, & Reviews
FREE 24/7 Support Until Completion
Compare Leading Conveyancing Firms
Compare Conveyancing Quotes
Generate an instant online fixed-fee conveyancing quote via our simple to use form
Happy Clients
Our clients are some of the happiest in the industry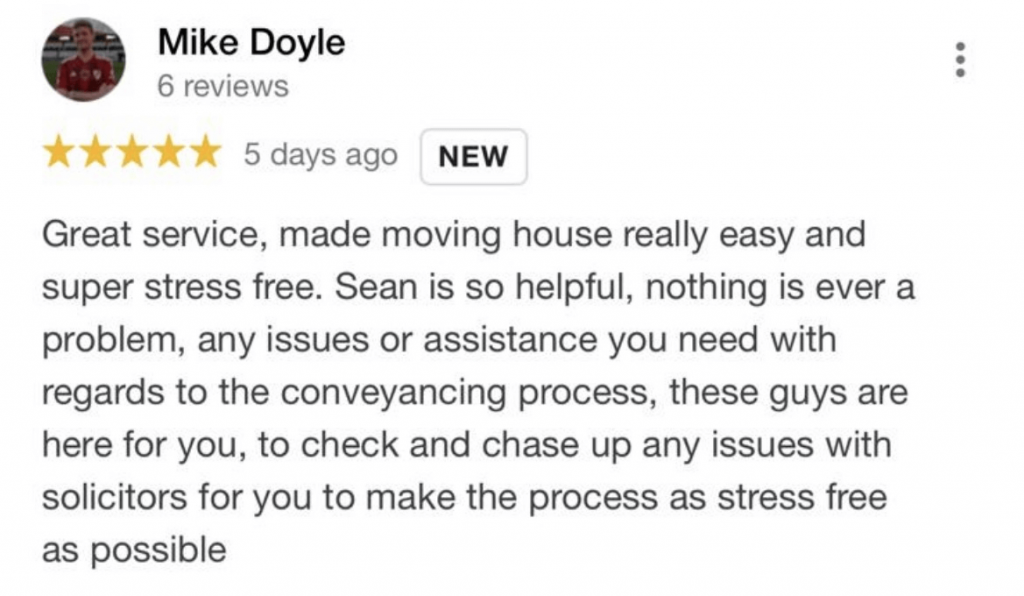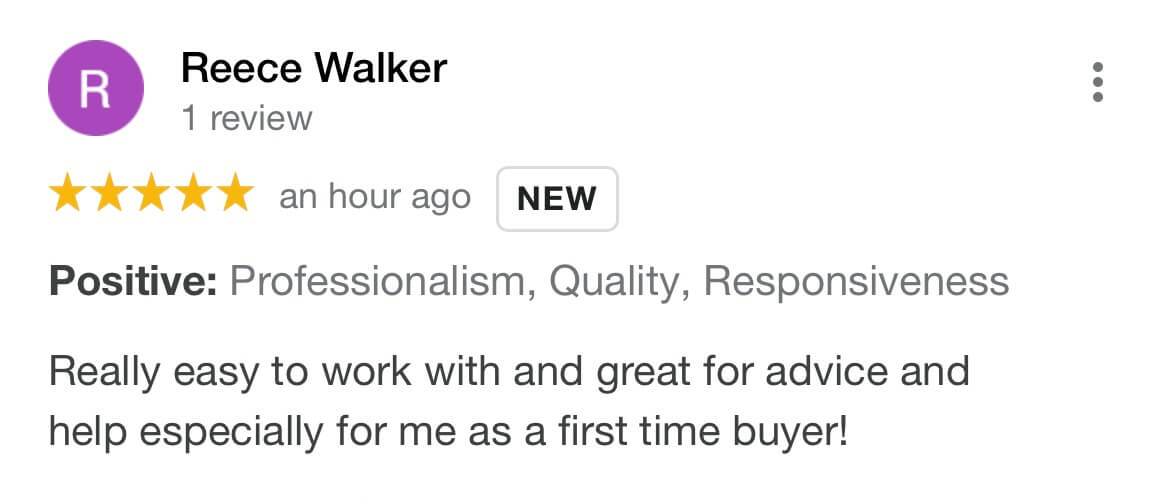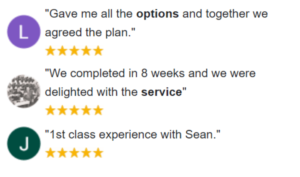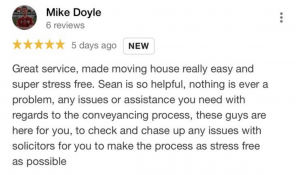 Why Choose Us?
There are lots of reasons to choose us but here are four!
Express Conveyancing
"Legal-ready" firms with instant digital onboarding, client-facing apps, & capacity
24/7 Support Until Completion
We track & chase your case from start until completion & offer 24/7 support throughout
Trusted By Property Experts
Developers, estate agents, & mortgage brokers nationwide use our unique service 
FREE Customer Rewards
FREE no-obligation access to Online Discount Club saving money with brands you love
Two Unique Options
Select one of the two options below and enjoy the same benefits of our unrivalled conveyancing service
Compare instant online quotes or book a FREE & no-obligation call with one of our independent conveyancing experts
Book A Free Consultation
Book a no-obligation consultation with one of our independent team!
FREE & no-obligation consultation
Book a call-back for a day & time that suits you
Our expert team will listen to your needs
Compare solicitors nationwide by price, customer ratings, reviews, & location
Review any special offers or discounts available
Explain which solicitor is best suited to your specific circumstances
Compare Instant Online Quotes
Complete one simple form & compare conveyancing quotes in 60-seconds!
Fixed fee quotes & no hidden charges!
Select a quote type & enter property details
Instantly review quotes from our nationwide panel
Compare solicitors by price, customer ratings, reviews, & location
"Instruct" to proceed with no obligation or "Save"
Quotes sent to you via email for your records
Unique Conveyancing Quotes
Clients who instruct our firms receive a stress-free 5* service combining the best firms in the UK with convenience, speed, excellent customer service, and £100's worth of FREE rewards as a thank you!
Scroll down to learn more about our unique services, check out our FAQ's, and review our top tips and advice.
"I saved over £700 on legal fees with My Legal Club compared to quotes I received from other solicitors. The discounts and savings shopping online are brilliant too. Highly recommend"

Michelle – Cheshire
Conveyancing Quotes
Our industry-leading conveyancing service includes fixed fee & no-obligation quotes with no hidden charges!
Cherry-picked Firms
We select & monitor UK leading conveyancing firms accepted by every lender with leading accreditations & awards!
5* Conveyancing Service
Leading solicitors, a stress-free system, 24/7 communication, 100% efficiency, & unrivalled value
£100's FREE Rewards
Receive £100's of FREE rewards when you sign-up with our conveyancing firms including Online Discount Club for life!
Unique Conveyancing Quotes
What are the benefits of using My Legal Club?
Simple process
Complete the quote form
Compare conveyancing firms by name, price, location, online customer reviews, and whether they provide digital onboarding services (legal ready)
Choose a firm and instruct to receive a no-obligation response from the firm with their terms and conditions ready to answer any queries you have
If you like what you see and sign up with them we will send you the FREE rewards and further details via email
We are here 24/7 if you have any queries or issues during the legal process 
Unique services you will not receive from anyone else
Our conveyancing panel and services are unique. Why? What makes us different to the competition? 
Firstly, when you sign up with our firms we provide you with £100's worth of rewards as a thank you. This provides our clients with unique rewards saving £££'s online shopping via the benefits of the Online Discount Club as well as My Legal Club membership for FREE. You are under no obligation to receive or use the rewards. 
Secondly, many of our firms refuse to work with other comparison sites and third-parties operating as a "middle man" because they charge large fees and set the legal fees the solicitor can charge. Many of the best firms do not work with those third-parties so by going elsewhere you will not have access to the same standard and number of firms available via My Legal Club.
You are free to choose a firm yourself but we have saved you all the time and stress! We are experienced lawyers who have created successful legal panels in the past. We cherry-pick our firms ensuring they are:
Experienced conveyancing firms with the required regulatory accreditation
Accredited by the Law Society Conveyancing Quality Scheme (CQS). This is vital as many lenders will not work with a conveyancer who is NOT CQS
Highly recommended by other customers with high customer ratings and reviews
Constantly monitored by us. We monitor customer service, average quote size, speed of completion, amongst many other factors. We can expel firms from our panel if they do not meet the 5* service standards we expect for our clients.
Committed to a level of service we have made every firm sign ensuring our clients receive a 5* level of customer service
Unique Conveyancing Quotes | Fixed Fee | No-obligation | No hidden charges
Requesting a quote from My Legal Club is a must for anyone looking for a conveyancing firm. Our firms and package of services are unique and can not be found anywhere else. When you request a quote you will receive:
A list of leading quotes from the specialist conveyancing firms in the UK
Compare firms by price, location, online customer reviews, name, whether they offer a digital sign up service (legal ready)
Fixed fee quotes with no hidden charges
Certainty that you have a leading firm cherry-picked by industry experts to meet your needs and deliver a 5* service
Access to £100's of rewards for FREE and no-obligation if you sign up with our solicitors as a thank you from us
£100's Rewards & benefits
When our clients sign up with one of our conveyancing firms we provide them with FREE access (with no obligation) to Online Discount Club and My Legal Club. Each person signing the mortgage receives the FREE rewards as a thank you for using our services. Our clients save £100's and even £1000's via everyday shopping and legal fees via this unique set of rewards!
Online Discount Club benefits include:
Access to the Online Discount Club portal with unique discount codes for use with leading UK retailers
4000+ sale items in the Online Discount Club Shop including all your favourite brands
My Legal Club benefits include legal support and discounted legal fees. 
Further information is available further down this page and across the My Legal Club website. Terms and conditions apply.
Every service offered by our conveyancing firms
remortgage
residential conveyancing (buying / selling)
commercial property / buy to let
review and draft contracts
early exchange of contracts to ensure you are protected and can be confident of completion
carry out local council searches
review the survey
deal with the Land Registry
provide you with legal advice and guidance throughout
transfer the funds to pay for your property
Access leading & accredited 5* firms
If you do NOT instruct the right firm you risk significant delays. If the person you instruct is not acceptable to the lender (e.g. assuming you are buying with a mortgage or arranging a remortgage) then this can cause significant delays and costs to you. We select, monitor, police, and assess the performance of our solicitors every month.
24/7 support
Our firms are committed to a 5* service which includes keeping you informed, responding to your queries, and ensuring you are 100% happy with the services provided.
If you have any issues or queries in respect of the solicitor or service you can contact My Legal Club 24/7:
Via Email = info@mylegalclub.co.uk
Via Text = Text customer services on +447984388694
The SMS service is integrated with our customer service emails and therefore 100% confidential, safe, and secure.
FREE Access | Online Discount Club
Instruct our conveyancing solicitors and benefit from FREE access to the Online Discount Club featuring unique discounts and savings from leading UK retailers. Check out the 30-second Online Discount Club video!
How do My Legal Club choose a conveyancing firm?
My Legal Club has carefully cherry-picked a bespoke panel of the leading conveyancing firms across the UK.
We cherry-pick firms ensuring they are:
Experienced and regulated
Accredited. This is vital as many lenders will not work with a conveyancer who is not accredited
Highly recommended by other customers with high customer ratings and reviews
Constantly monitored by us. We monitor customer service, average quote size, speed of completion, amongst many other factors. We can expel firms from our panel if they do not meet the 5* service standards we expect for our clients.
Committed to a level of service we have made every firm sign ensuring our clients receive a 5* level of customer service
How long does a remortgage take? How long does conveyancing take?
It is important to remember that your firm will want to complete the legal process as quickly as possible. None of our firms will sacrifice customer service and communication for speed as our focus is a 5* service.
It is important to remember though that the firms do not receive their fees until the process is complete so it is not in your firm's interest to delay matters.
With remortgages, the industry average is 4-8 weeks but we have seen cases complete within 2 weeks.
With buying and selling houses the industry average is 12 weeks but again we have seen our firms complete much quicker than this. The main problem with any form of conveyancing is the delays incurred by people or other businesses which are out of your control e.g.
You may be in a chain if buying and/or selling a house and other people can slow this down
If you are using a lender to provide a mortgage or remortgage they can often hold things up
Clients themselves sometimes delay matters by not having the paperwork ready or available
If searches are required then delays can be suffered depending on the organisation processing the searches
Do I need a local firm?
No, you do NOT need a local conveyancing firm.
There are three misconceptions about using a local conveyancing firm, namely:
The firm knowing the area may help
I may get a cheaper quote as I am local
It will result in the conveyancing completing sooner
It is more convenient for me if I can just pop in and see my lawyer
Whether you choose a local firm is a different matter but you do NOT need your firm to be local.
Our firms can secure your identification document using modern methods meaning they do not need to have your identity verified in old fashioned ways (e.g. by visiting the lawyers office in person).
The location of the firm is irrelevant. Any local knowledge has no impact upon the conveyancing process which is heavily transactional and document-based.
On the contrary, in our experience when researching potential firms to join our panel, a lot of local conveyancing firms are more expensive than their national counterparts. We believe many local firms know that some clients are not going to research the market and are going to contact their local firm. In addition, the less work a firm receives the greater the pressure is to increase prices to make ends meet.
The speed in which conveyancing completes depends on a number of factors so the location of a firm is irrelevant. Any chain and the pace at which they move, along with any issues caused along the chain, your own efficiency in responding to queries and providing information, along with time spent waiting on surveyors, lenders, and for search results, etc mean there are a lot of factors which impact upon the speed of a conveyancing transaction.
There is no need for face to face meetings or visits in a conveyancing transaction. The only benefit we can think of is that rather than sending documents to the firm via stamped addressed envelope you can hand them in to the firm directly. This apart there is no extra convenience gained by selecting a local firm.
Why are the legal fees associated with conveyancing different with each firm?
Most legal fee pricing is pretty similar. Where a firm is based, how good its internal systems and software are, their business model, and a number of other factors impact upon what price a firm will provide for a quote.
There are three factors to consider in any quote:
1) The firm's legal fee (profit costs)
2) Is the firm providing a full quote with no hidden charges? Sometimes quotes can appear cheaper because the quote has not been provided in full
3) There are disbursements (additional fees) and supplementary fees required to complete the process which is not related to the firm's legal fee. Examples are:
Stamp duty fees
Land Registry fees
BACS (cost of the banking transfers)
Searches (local searches etc)
VAT on the legal fee
When do I need to pay my conveyancing fees?
1. The legal costs are usually paid for at the end. E.g. when the process is completed.
2. Some disbursements (e.g. transactional fees) such as local searches or official copies will be paid for up-front by you. You will have received confirmation of these within any quote before you instructed the solicitor. Other disbursements are paid at the end.
3. Some firms ask for some money up-front e.g. 10% of their legal fees but most do not.
What does a quote look like? Why is there a list of other fees?
Quotes can be misleading. Some companies only quote you for their fees to make the cost seem attractive. This quote may not include their VAT and/or the disbursements. What are disbursements? Disbursements are the fees which you must pay for, not limited to but including, bacs transfers, land registry fees, fees for the searches, etc. Many companies leave these items off resulting in you receiving a bigger invoice than you expected. Make sure your quote includes all VAT and disbursements to ensure you have accurate information and can budget correctly.
An example of the quote headings when buying a house is below:
Legal Fee
VAT
Disbursements & Supplementary fees:
Land registry fees
Stamp Duty
Search Pack
OS1 search
Bankruptcy search (per name)
ID check (each one)
Electronic file holding
CHAPS
Conveyancing definitions. What do all the key words and phrases mean?
Certificate of Title – Form submitted to a mortgage lender requesting mortgage funds once checks have been completed against the property.
Chain – The buyers and sellers involved linking the properties being bought and sold.
Completion – The date the transaction of buying/selling a house is legally completed. This is the day you move. This date will be set after contracts are exchanged.
Conditions of sale – The terms attached to the contract in which the buyer and seller agree to buy/sell the property.
Contract – A written and binding agreement between the buyer and seller including all information relating to the house sale/purchase transaction. You will exchange after completion dates are agreed upon.
Conveyance – A document transferring ownership of a property from a seller to a buyer.
Deposit – Money paid to sellers on the exchange of contracts
Disbursements – Expenses incurred such as Land Registry fees and searches
Early repayment charge – A payment to your lender for ending or repaying the mortgage sooner than the end of the term. This will be confirmed in your mortgage documents.
Environment Search – Search designed to reveal the presence and records of flooding, landfill sites, contamination, etc.
Exchange of Contracts – The date when contracts are exchanged and a date is agreed and confirmed for completion.
Fixtures and fittings – Items to remain in the property or to be removed.
Freehold – Freehold is a title explaining ownership. This includes all the land (unless otherwise stated) and is forever.
Ground Rent – A charge payable to the owner of freehold land on leasehold properties.
Guarantor – A person who indemnifies a borrower making the guarantor liable in any default by the borrower.
Indemnity insurance – An insurance policy to cover losses arising from title defects and mistakes.
Joint tenants – When owners own the property in equal shares.
Land Registry fees – A fee(s) payable for obtaining copy documents and registering changes of ownership of a property.
Land Registry – Responsible for recording ownership of land.
Lease – The document where a landlord contracts with a tenant in respect of a property for a fixed period. Any ground rent and service charges are confirmed, rent payable, and what you can do with the property.
Leasehold – Ownership of land for a term of years. Leasehold relates to the property.
Leaseholder – Also a tenant.
Local authority search – Are there any issues or regulations which restrict the property? As an example a conservation area, whether there are any proposals for new highways or public transport in the area, amongst many other items including any planning permission.
Mortgage Deed – The mortgage document.
Mortgage fees – Fees payable to your lender in respect of the arranging and administering of the mortgage.
Redemption figure – The amount needed to fully repay your mortgage.
Registration – Registering the updated property details with the Land Registry.
Search – Checks carried out against the property to reveal any problems or issues.
Stamp Duty – Stamp Duty Land Tax. Charged by the government on completion of buying a property.
Structural survey – A survey specifically looking at elements relating to the property and its structure.
Subject to Contract – An agreement prior to contracts
Tenants in Common – Similar to joint tenants but whereas with joint tenants if one person dies ownership transfers to the other owner with tenants in common upon the death of the first owner their share passes in accordance with the terms of their will.
Title Deeds – Document with background information about the property's ownership history.
Transfer of Equity – Transferring ownership of property commonly when you get married or divorced. The "equity" transfers.
Valuation – Valuation of a property for the lender to value the property and help assess and calculate a mortgage.
What documents do I need to have ready for my lawyers when selling a house?
Not limited to but including:
1. Proof of identity and address
2. Energy performance certificate
3. Management information pack
4. Fittings and consent form
5. Existing mortgage details
6. Acceptance of offer
FREE Consultation
Book a FREE & no-obligation consultation call from one of our independent conveyancing experts
When you complete the below form you will receive an email confirmation
We will call you from our 0800 free phone number which will not cost you a penny
Subscribe today & take advantage of our FREE trial period, with no commitment.
Terms of use of this site apply and separate terms apply to the rewards, benefits, and memberships. Conveyancing is the legal work associated with a remortgage, transfer of equity, or buying and selling a house. SRA Regulated Solicitors and CLC Licensed Conveyancers are referenced as solicitors and firms. Conveyancing can cost between £350 and £1600 including disbursements and supplementary items such as searches, BACS fees, etc. The costs vary depending on many factors such as the price of the property and the solicitor involved. All of our solicitors sign an SLA (service level agreement) to aim for consistency of service standards excluding price. Whilst the prices quoted by our solicitors are similar please note solicitors price matters at their sole discretion and each solicitor is free to quote and produce quotes in line with their own terms of business. We select which solicitors to include at our discretion. Comparison prices stated are estimates and not to be relied upon. The solicitor will confirm all relevant details to you, supply their terms and conditions, and provide final confirmation of the quote. The accuracy of the quotes generated is reliant upon a) the pricing information supplied by solicitors being correct and b) the replies to the questions being accurate. We are not liable, responsible, to blame for any inaccuracy in the conveyancing quotes generated. The value of rewards and benefits are calculated as follows, not limited to but including, the annual saving in respect of the rewards not being purchased for life. The savings in respect of the benefits are reliant upon a) the existence of the benefits and discounts and b) usage. The benefits, rewards, and terms are subject to change at the discretion of My Legal Club & our partners. *"Express Conveyancing Service" relates to the potential time saved by a conveyancing client due to: 1) the digital sign-up and digital verification of client ID where firms have legal ready status enabling cases to commence much quicker than with firms who operate a postal sign-up and traditional ID verification process. 2) Firms are supposed to go inactive with us if their capacity limits impact negatively upon turnaround time on cases meaning that if a firm is active they should be operating at average or above efficiency rates for case completion.