Housing Disrepair Claims
FREE Advice
No Win – No Fee
Maximum Compensation
Highly Recommended Solicitors
Committed to our Clients
My Legal Club is committed to providing great service to our clients. You do not have to be a member to access our highly recommended specialist solicitors.
Our members receive unique discounts on any legal fees with our highly recommended specialist solicitors.
We offer an alternative approach to legal services through our unique membership club. Members receive a host of benefits including discounts in the online legal library, a free will, discounts and savings with leading UK companies.
We also offer no obligation FREE trial periods.
Do not delay – join today!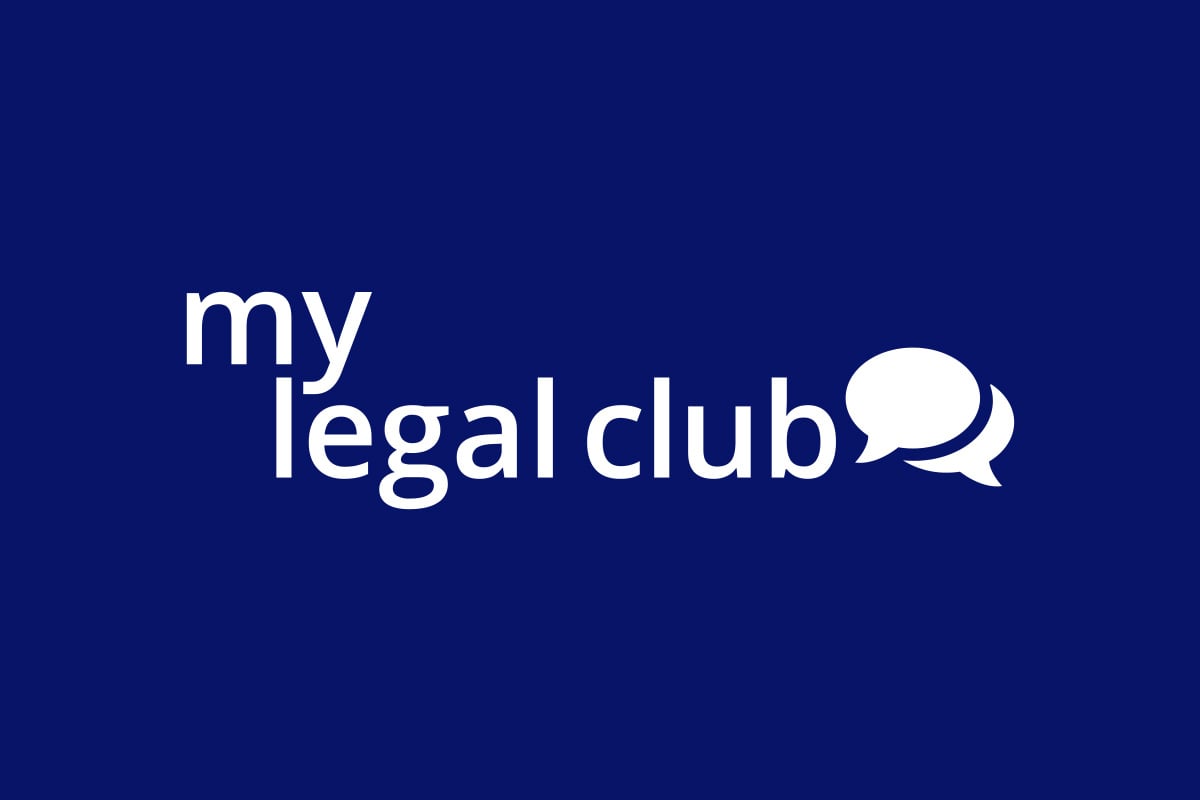 Housing Disrepair
In 2017 the number of households in the private rented sector was 4.5 million, an increase of 1.7 million compared to 2007. For a variety of reasons, more and more people are opting to rent.
However, as a tenant, you may feel uncertain about what rights you have and what you are able to raise as an issue. Your landlord has a duty to ensure that the property is in a good condition and that repairs are carried out in a timely manner and at no cost to the tenants.
The areas that are covered by the landlord's responsibility include the structure (walls, roof, foundations) and exterior (drains, guttering, windows). They are also liable for interiors including wiring, pipes, sinks, toilets, baths, water tanks, boilers, radiators, gas or electric fires.
Some of the most common complaints relate to issues caused by damp, mould, damage caused by water leaks.
Whether your landlord is private, council, or housing association they all have the same obligations.
You can claim for distress or inconvenience, damage to personal items, personal injury caused by the disrepair, and any financial losses you have incurred.
You cannot be evicted as a result of any claims.
What does disrepair mean?
Disrepair can include any of the following:
Mould
Damp
Boiler failure
Structural damage
Water or gas leaks
Vermin
What are the responsibilities of a landlord?
The landlord must ensure:
You are safe
You have a safe and operational boiler
You have heating and hot water
Areas of mould /damp are treated
The cause of any mould / damp is fixed
The roof and walls are maintained to a suitable standard
Gas and Water leaks are repaired as a matter of urgency
Unsafe and/or exposed wiring is corrected
Steps to take if the property is in disrepair
Report the problem to your landlord in writing (email as an example)
Keep screenshots of any texts and make notes of any calls
Take photographs of the issues
Make a list of belongings that have been damaged, take photographs of them and retain copies of receipts if you had to replace damaged items
If you, or an occupant, are ill visit a walk in centre / GP
Keep on top of your landlord. Be polite, reasonable, and ensure you communicate in writing (again email is ideal).
If the repairs fail, or are temporary and not suitable, continue to update and report these matters to your landlord.
Do not withhold rent and keep all rent payments up to date. You must comply with your tenancy agreement.
How long does the landlord have to make repairs?
A reasonable period of time.
This definition is not very specific as the period of time considered reasonable will be dictated by the nature of the disrepair.
As an example, for urgent matters such as a broken boiler in winter, or a leak, immediate remedial action is expected.
For disrepair related to plaster work, or less urgent matters, weeks, or even months, could be considered reasonable.
The best advice would be to contact us and one of our highly recommended solicitors will guide you on this.
Can the landlord evict you if you make a claim for housing disrepair?
No, legally they should not attempt to do evict you for making a complaint and/or making a housing disrepair claim.
You have a right to live in a safe place, in a good state of repair, and your landlord has a duty to fix the disrepair and is not legally allowed to evict you for complaining.
If your landlord does attempt to evict you after a complaint or uses the threat of eviction against you, this is something that our panel solicitors would assist you with.
Again, do not withhold rent and keep all rent payments up to date. You must comply with your tenancy agreement.
What do you receive if you are successful in a housing disrepair claim?
Compensation is calculated by deducting a percentage of the rent that you paid to your landlord for the time period whilst the repairs should have been completed.
This is like a refund of your rent – usually between 20% and 50% depending upon the severity of the disrepair.
Compensation can range from £1000 – £10,000 in the most severe cases.
You can also claim for:
Damaged property/clothes
Excess energy bills
Refund of any fees incurred in repairing the property
If the repairs are outstanding, or the property is still considered to be in disrepair, then the repairs by the landlord will be enforced.
How can the My Legal Club panel solicitors help?
Free consultation
Advice
No win no fee
Arrange inspections via surveyors
Communicate with your landlord directly and handle all correspondence
Ensure repairs are completed / ordered
Secure you compensation if successful in your claim
Our members receive unique savings from our panel solicitors. Many solicitors will deduct up to 25% of your compensation. Our highly recommended solicitors offer unique discounts to our members.
We're here & happy to help
Below you will find some of our most commonly asked questions. Simply click or tap the question to view the answer. For anything else you can contact one of the team by emailing info@mylegalclub.co.uk.
What does My Legal Club do?
We are a one-stop-shop for all areas of law for you, your family, and your business.
My Legal Club was founded by an experienced solicitor so you can be certain we have cherry-picked the most highly recommended solicitors to help you. Our solicitors have the experience and expertise to help whenever you need legal advice and support. They have agreed to the highest standards of customer care and support ensuring My Legal Club clients receive the very highest standards of service.
If you need legal advice or support we can help you! Whether you are a member or not!
We offer no-obligation FREE trial periods for individuals on our Premium Membership. Our Premium Members benefit from:
Free will
Free access to Online Discount Club saving £££'s with leading UK retailers 
Up to 25% savings on any legal fees when you instruct one of our highly recommended solicitors
No 25% deduction in personal injury claims saving our clients over £600.00 on average
Up to 15% savings on any legal documents or packages via our online legal document service including divorce, landlord & tenant, wills & probate, employment, and business libraries
Additional savings and offers with leading UK brands 
You can also sign up for our newsletters with updates on legal news which may affect you, your family, and your business.
We also have a special offer for businesses which will benefit both their business and their employees. 
Why should I become a member?
FREE trial period
FREE access to Online Discount Club saving £££'s with leading UK retailers 
FREE online will
FREE online Lasting Power of Attorney
Up to 25% savings on any legal fees when you instruct one of our highly recommended solicitors
No 25% deduction in personal injury claims saving our clients over £600.00 on average
Up to 15% savings on any legal documents or packages via our online legal document service including divorce, landlord & tenant, wills & probate, employment, and business libraries
Additional savings and offers with our third-party commercial partners
Why should I instruct a Solicitor via My Legal Club?
On 8th March 2019 we launched a twitter poll asking participants what their biggest consideration was when selecting a solicitor. Over 90% of participants in the poll voted in favour of a recommendation / recommended solicitor.
Who is qualified to recommend a solicitor firm? How do you know they have the expertise and ability to provide you with the best service possible at a great price?
The Management team at My Legal Club works within the legal services industry. We have cherry-picked the law firms across the country that we feel provide the levels of service that we would want if we needed help in that area.
My Legal Club ensures that the law firms have the correct accreditation's and insurance in place to ensure your case is secure in their hands.
My Legal Club has a strict level service agreement and standards of customer service that must be upheld by their panel firms to ensure that their standards remain as high as possible and you receive the level of care and support you deserve.
All our member firms are solicitors of England and Wales and authorised and regulated by the Solicitors Regulation Authority. The Authority's rules can be accessed via their website.
Any solicitor we refer you to is an independent professional, from whom you will receive impartial and confidential advice. You are free to choose another solicitor if you so choose but we would, of course, welcome feedback as to why.
Is My Legal Club a solicitors firm?
No. My Legal Club is not a solicitors practice. We are regulated as a claims management company and we are authorised by the Financial Conduct Authority (FCA). Full details are contained within our footer.
Does using My Legal Club cost me anything?
If you contact us wanting assistance with a legal query via our panel solicitors then My Legal Club do not take any money from you. We put you in touch with our highly recommended solicitors. When you speak with the solicitor they will then explain what they can, or can't, do to help and quote for any work you want them to perform.
It is more beneficial to be a Premium Member of My Legal Club as you also receive a large discount from the solicitors in the event that you require a solicitor or legal representation via My Legal Club.
If you use the My Legal Club Online Legal Document Library then there will be a fee per document you use. Premium Members benefit from a discount voucher code in the Online Legal Document Library – another great benefit of being a member!
If you are a Company subscribing to any of our services then there will be a fee as set out within our business services pages.
Do I receive all the benefits of Premium Membership during any free trial?
The vast majority of them yes - but not all of the benefits no. We would love to provide all of the benefits during the FREE trial period but sadly that isn't possible. Full details of the benefits and services available during the FREE trial period is confirmed on our membership pages and in our terms and conditions.
Does My Legal Club only deal with accident/injury cases?
No. We will help you find a solicitor no matter what the nature of your inquiry, assuming of course that a solicitor is the correct person to help you with your query.
It does not matter what area of law your query may relate to we will ensure that you are provided with access to the right solicitor for you.
If you instruct a solicitor and/or they agree to act for you they will explain their own charges and fees and allow you to agree and consider the same.
Is my data secure? Will anyone (such as my employer) know that I have contacted you?
My Legal Club handles your data and your inquiry with extreme sensitivity. All the panel member law firms are required to ensure confidentiality and respect your privacy. Further information is located on our site regarding privacy and your data.
Your inquiry will be forwarded to the appropriate solicitor with the request to contact you via your preferred method of contact at your preferred date and time.
How do I pass on any feedback or raise a complaint?
If you have a complaint, please review our complaints procedure which is located under the title "Complaints Procedure" within the footer of this website and within our Terms of Use. You can also contact us at info@mylegalclub.co.uk.
If the Complaint is in respect of any additional benefit with a third-party company we will forward your email to our commercial partner who operates the scheme and they will handle your complaint in accordance with the terms and conditions you agreed to when you first use their site. It is then for them to liaise with you directly in respect of your complaint or query.
Do you have a vulnerable person policy?
Yes. This is included below and within our Terms of Use.
We aim to identify those clients who may be at risk of being vulnerable by virtue of their age, disability or circumstance. This Policy is written as our commitment to such clients.
It is important to us that we are able to identify clients who may be vulnerable and we are committed to training all our team to identify key indicators such as age, disability or clients who find themselves in a particularly stressful situation where their judgment may be impaired or they may be vulnerable to influence or exploitation.
We aim to treat older clients, their families, and representatives, with additional consideration, by being both sympathetic and sensitive to any issues they may have. We also aim to ensure that our team also treats such clients with dignity, kindness, and respect at all times.
Where a client prefers to communicate with us with another person present (via email as an example), we will strive to facilitate this request subject to GDPR compliance e.g. that person specifying in writing whom we should be liaising with. We will require that person's full name and relationship to the client, and where such a person is an Attorney or Court of Protection Deputy we will ask to see evidence of this. However, we will always strive to ensure that our client understands and feels at ease if they are alone with us.
Where English is not the first language of our client or has difficulty hearing or with sight, we suggest that an appropriate independent interpreter assists, or a person that our client trusts to help the client understand what is being discussed. We will be mindful of any other limitations such as mobility or capacity and provide every support to enable our client to communicate and feel comfortable in providing their instructions. We can provide large print, Braille or sign writing facilities as necessary.
We will use plain English and where legal terminology has to be used we will ensure that our client understands and will not proceed until we are sure of this.
We are an online business but should any face to face meetings be required we shall ensure we have disabled access with disabled parking and toilet facilities.
We are obliged to verify the identification of all our clients but are mindful that some of our older clients do not have valid passports or driving licenses and will adapt our procedures to accommodate such clients when necessary provided that this does not compromise our own money laundering requirements. The ID will be required for any solicitor, Deputy or other agents for our client.
We are aware that many of our older clients are computer literate and will feel comfortable communicating via email, but we will never insist on this form of communication and will make our older clients feel at ease by sending letters by post if this is preferred and we are happy to send duplicate correspondence to a family or trusted support provided that such authority is provided by the client.
We will always act in the client's best interests and where we have concerns as to vulnerability, capacity, coercion or undue influence we will do our best to seek our client's permission to refer him/her if necessary for a further professional opinion.
"I had claims with My Legal Club and they were really helpful. It saved me a lot of money and I would use them again"
"I used My Legal Club following a car accident and they recovered compensation for me and saved me a lot in legal fees. The solicitor was excellent and they were a great help throughout. I would recommend them and certainly use them again!"
"We put two personal injury claims through My Legal Club and got great results. A really friendly and pleasant solicitor secured us good settlements and there were no deductions from our compensation saving us £1500.00"
Here at My Legal Club, our panel solicitors strive in bringing high-quality service to all our customers with their professional legal services.
Request a solicitor call back via the below contact us form, text customer services on +447984388694, or email info@mylegalclub.co.uk.
The SMS service is integrated with our customer service emails and therefore 100% confidential, safe, and secure.
Subscribe today & take advantage of our FREE trial period, with no commitment.