The Financial Services Ombudsman (FOS)
Committed to our Clients
My Legal Club is committed to providing great service to our clients. You do not have to be a member to access our highly recommended specialist solicitors.
My Legal Club provides industry-leading 5-star legal services to individuals and businesses across all areas of law.
Anytime you, your family, or your business require legal support get in touch with us for FREE legal advice and no-obligation quotes from cherry-picked solicitors.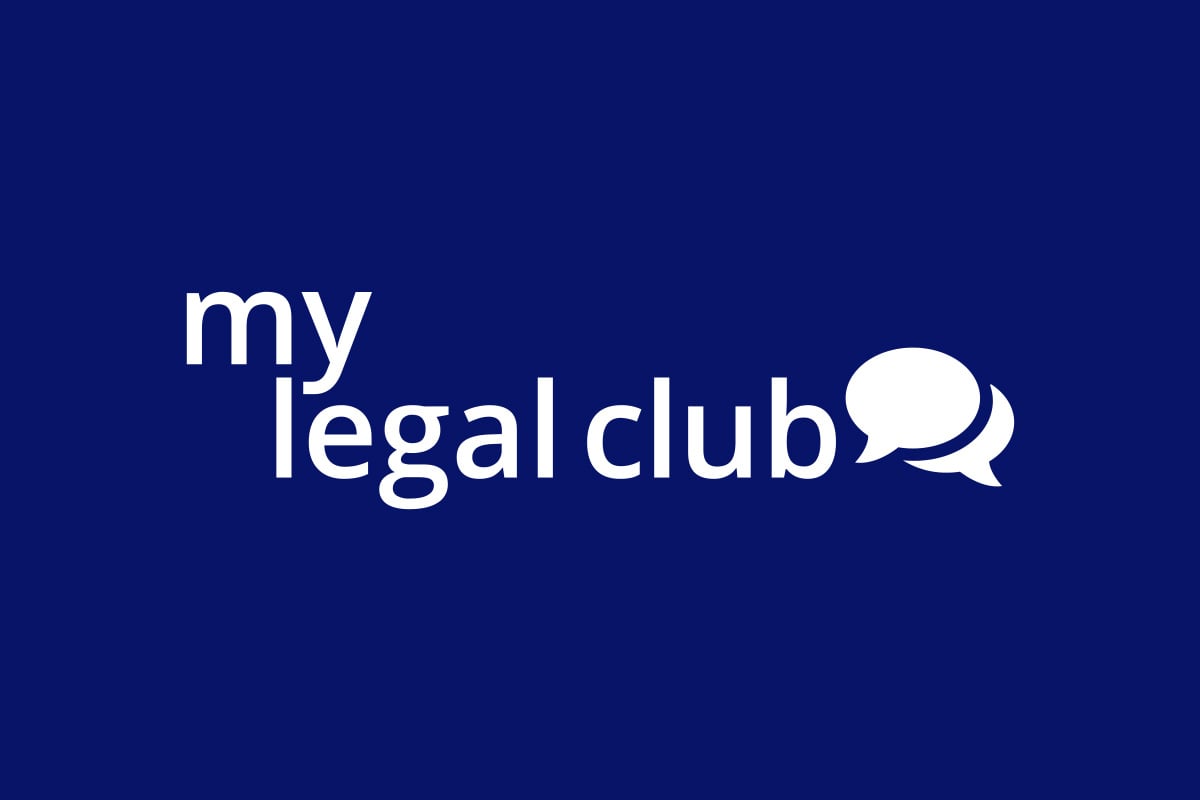 The Financial Services Ombudsman (FOS)
If you have a problem with a trading financial company, where your complaint has been rejected, you can complain to the Financial Ombudsman Service (FOS). The FOS can order firms to pay compensation – and the service costs nothing to use.
The FOS adjudicate in matters such as, PPI, banking, insurance, investment loss, pensions, loans, mortgages, and many others.
Alternative Ombudsman
The Pension Ombudsman (PO) is not a regulator ("watchdog"), consumer champion or a trade body. They are completely independent and impartial.
The PO can look at complaints about personal and occupational pension schemes, also consider complaints about the actions and decisions of the Pension Protection Fund and some decisions made by the Financial Assistance Scheme.
Time Limits
The FOS's services are free and you can still pursue a claim through the courts if the FOS claim fails.
Something to be conscious of is that the time limits imposed by the courts can expire whilst you have a claim with the FOS.
This means if you lose you would not be able to pursue a claim via the courts due to being out of time.
This can be a very complex area but generally 3 time-limits apply:
The 6-year rule
The 3-year rule
The 15-year rule
The 6-year rule generally means 6 years from the advice/action you are complaining about. E.g. 6 years from the date of the advice from an IFA, or 6 years from signing a pension transfer form, or 6 years from signing a loan agreement.
If your claim is more than 6 years ago you can still rely upon the 3-year rule. The 3-year rule is often debated and disputed between the parties. The 3-year rule refers to 3 years from the date you first became aware (or should have become aware) of the problem which you are complaining about.
As an example, you may have a complaint regarding a matter which took place 10 years ago (over 6 years) but where the loss only became apparent within the last 2 years.
This is an example of where the 3-year rule would apply.
The 15-year rule means actions alleging negligence must be made within a maximum period 15 years from the negligent act or omission.
There can be exceptions as the FCA have stated they may allow certain cases to be handled outside of the 15-year time limit. The FSCS have stated that time-limits can be disregarded when it is appropriate to do so.
If you believe your claim is nearing these time limits it may be best to seek legal advice in order to protect your "limitation period" (time limits) whilst you pursue a claim via the FOS.
Compensation Limits
It may be that if your claim exceeds the value of claim the FOS can compensate for you should seek legal advice in first instance.
The Court of Appeal ruled that if you accept an offer from the FOS, you cannot take legal action over the same complaint, e.g. you can not obtain compensation from the FOS and then sue for further monies against the same defendant.
This means individuals and small businesses that have a grievance against a financial services firm can take their complaint to the ombudsman but they must carefully choose whether to accept a final award or not. If they do, they lose the right to pursue further compensation in court.
Award Limits:
The compensation limits apply per person.
Different limits apply depending on when the case was brought to the FOS:
£350,000 for complaints about acts or omissions by firms on or after 1 April 2019
£160,000 for complaints about acts or omissions by firms before 1 April 2019, and which are referred to the FOS after that date
For complaints referred to the FOS before 1 April 2019, the previous award limits apply, being:
£150,000 for any complaints referred to us before 1 April 2019
Where it's clear how much has been lost, the FOS will specify the amount of money awarded.
Where it's not clear the FOS will set out the basis on which compensation should be calculated, rather than a specific amount.
For example, if someone was mis-sold PPI, the FOS would tell the business to calculate the compensation in line with the position and cost if the insurance had not been put in place.
Awards for trouble, upset, distress or inconvenience can also be recommended.
Examples of awards for distress and inconvenience:
Moderate (less than £500)
Substantial (£500 to £2,000)
Severe (£2,000 to £5,000)
Extreme (£5,000 or more)
Interest can also be added to any award.
In most cases, the FOS think a rate of 8% per year is appropriate to reflect the cost of being deprived of money in the past.
FCA Compilance
In any area of financial mis-selling (not limited to but including pay day loans, SIPP's, investment loss, mortgage breach, Consumer Credit Act) you are able to claim, without any fee being charged, against the regulated party directly AND if necessary via the appropriate Statutory Ombudsman or Statutory Compensation Scheme, e.g. The Financial Ombudsman Service (FOS) and where appropriate The Pension Ombudsman and/or the Financial Services Compensation Scheme (FSCS).
There is no reason why you would achieve a different/better result by instructing a solicitor or claims management company. If you choose to instruct us to assist you with a financial mis-selling claim you confirm that you accept and understand the above.
More information on no win no fee claims can be found here.
We're here & happy to help
Below you will find some of our most commonly asked questions. Simply click or tap the question to view the answer. For anything else you can contact one of the team by emailing info@mylegalclub.co.uk.
What does My Legal Club do?
We are a one-stop-shop for all areas of law for you, your family, and your business.
My Legal Club was founded by an experienced solicitor so you can be certain we have cherry-picked the most highly recommended solicitors to help you. Our panel solicitors have the experience and expertise to help whenever you need legal advice and support. They have agreed to the highest standards of customer care and support ensuring My Legal Club clients receive the very highest standards of service.
If you need legal advice or support we can help you!
Why should I instruct a solicitor via My Legal Club?
On 8th March 2019 we launched a twitter poll asking participants what their biggest consideration was when selecting a solicitor. Over 90% of participants in the poll voted in favour of a recommendation / recommended solicitor.
Who is qualified to recommend a solicitor firm? How do you know they have the expertise and ability to provide you with the best service possible at a great price?
The Management team at My Legal Club works within the legal services industry. We have cherry-picked the law firms across the country that we feel provide the levels of service that we would want if we needed help in that area.
My Legal Club ensures that the law firms have the correct accreditation's and insurance in place to ensure your case is secure in their hands.
My Legal Club has a strict level service agreement and standards of customer service that must be upheld by their panel firms to ensure that their standards remain as high as possible and you receive the level of care and support you deserve.
All our member firms are solicitors of England and Wales and authorised and regulated by the Solicitors Regulation Authority. The Authority's rules can be accessed via their website.
Any solicitor we refer you to is an independent professional, from whom you will receive impartial and confidential advice. You are free to choose another solicitor if you so choose but we would, of course, welcome feedback as to why.
Is My Legal Club a solicitors firm?
No. My Legal Club is not a solicitors practice. We are regulated as a claims management company and we are authorised by the Financial Conduct Authority (FCA). Full details are contained within our footer.
Does using My Legal Club cost me anything?
If you contact us wanting assistance with a legal query via our panel solicitors then My Legal Club does not take any money from you. We put you in touch with our highly recommended solicitors. When you speak with the solicitor they will then explain what they can, or can't, do to help and quote for any work you want them to perform.
Is my data secure? Will anyone (such as my employer) know that I have contacted you?
My Legal Club handles your data and your inquiry with extreme sensitivity. All the panel member law firms are required to ensure confidentiality and respect your privacy. Further information is located on our site regarding privacy and your data.
Your inquiry will be forwarded to the appropriate solicitor with the request to contact you via your preferred method of contact at your preferred date and time.
How do I pass on any feedback or raise a complaint?
If you have a complaint, please review our complaints procedure which is located under the title "Complaints Procedure" within the footer of this website and within our Terms of Use. You can also contact us at info@mylegalclub.co.uk.
If the Complaint is in respect of any additional benefit with a third-party company we will forward your email to our commercial partner who operates the scheme and they will handle your complaint in accordance with the terms and conditions you agreed to when you first use their site. It is then for them to liaise with you directly in respect of your complaint or query.
Do you have a vulnerable person policy?
Yes. This is included below and within our Terms of Use.
We aim to identify those clients who may be at risk of being vulnerable by virtue of their age, disability or circumstance. This Policy is written as our commitment to such clients.
It is important to us that we are able to identify clients who may be vulnerable and we are committed to training all our team to identify key indicators such as age, disability or clients who find themselves in a particularly stressful situation where their judgment may be impaired or they may be vulnerable to influence or exploitation.
We aim to treat older clients, their families, and representatives, with additional consideration, by being both sympathetic and sensitive to any issues they may have. We also aim to ensure that our team also treats such clients with dignity, kindness, and respect at all times.
Where a client prefers to communicate with us with another person present (via email as an example), we will strive to facilitate this request subject to GDPR compliance e.g. that person specifying in writing whom we should be liaising with. We will require that person's full name and relationship to the client, and where such a person is an Attorney or Court of Protection Deputy we will ask to see evidence of this. However, we will always strive to ensure that our client understands and feels at ease if they are alone with us.
Where English is not the first language of our client or has difficulty hearing or with sight, we suggest that an appropriate independent interpreter assists, or a person that our client trusts to help the client understand what is being discussed. We will be mindful of any other limitations such as mobility or capacity and provide every support to enable our client to communicate and feel comfortable in providing their instructions. We can provide large print, Braille or sign writing facilities as necessary.
We will use plain English and where legal terminology has to be used we will ensure that our client understands and will not proceed until we are sure of this.
We are an online business but should any face to face meetings be required we shall ensure we have disabled access with disabled parking and toilet facilities.
We are obliged to verify the identification of all our clients but are mindful that some of our older clients do not have valid passports or driving licenses and will adapt our procedures to accommodate such clients when necessary provided that this does not compromise our own money laundering requirements. The ID will be required for any solicitor, Deputy or other agents for our client.
We are aware that many of our older clients are computer literate and will feel comfortable communicating via email, but we will never insist on this form of communication and will make our older clients feel at ease by sending letters by post if this is preferred and we are happy to send duplicate correspondence to a family or trusted support provided that such authority is provided by the client.
We will always act in the client's best interests and where we have concerns as to vulnerability, capacity, coercion or undue influence we will do our best to seek our client's permission to refer him/her if necessary for a further professional opinion.
"We contacted My Legal Club to get some legal advice and they were super responsive, very professional and they explained everything really well. I would highly recommend My Legal Club to others."
"I used My Legal Club following a car accident and they recovered compensation for me and saved me a lot in legal fees. The solicitor was excellent and they were a great help throughout. I would recommend them and certainly use them again!"
"1st class experience with Sean. Punctual, clear, and precise and nothing is a problem. Would thoroughly recommend.​"
Here at My Legal Club, we strive in bringing high-quality service to all our clients with our professional legal services.
Get in touch via the below contact us form and please check your inbox and spam folders for emails from info@mylegalclub.co.uk.
Subscribe today & take advantage of our FREE trial period, with no commitment.