Committed to our Clients
My Legal Club is committed to providing great service to our clients. You do not have to be a member to access our highly recommended specialist solicitors.
My Legal Club provides industry-leading 5-star legal services to individuals and businesses across all areas of law.
Anytime you, your family, or your business require legal support get in touch with us for FREE legal advice and no-obligation quotes from cherry-picked solicitors.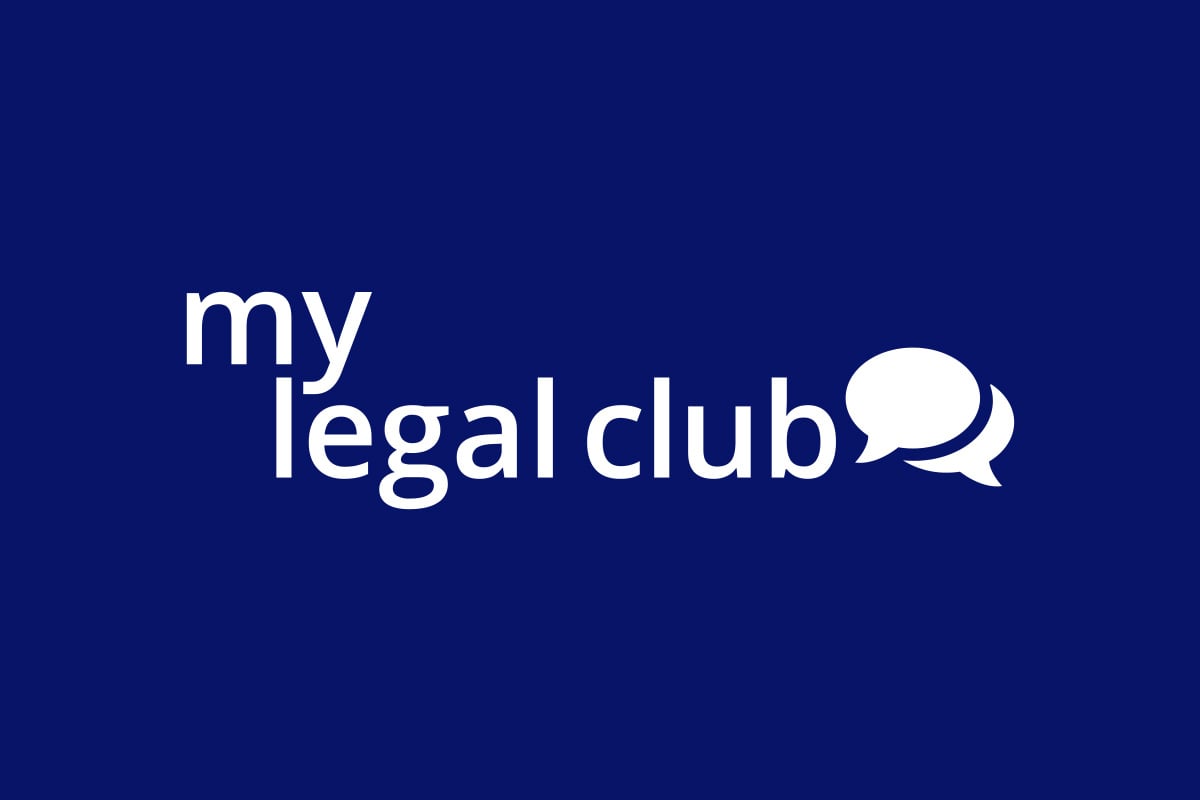 Debt causes worry and stress for many if not millions of people.
When there is not a plan for dealing with debt, or there is not a certain plan, it can cause anxiety, depression and other symptoms that affect your mental health.
Feeling stressed when dealing with debt is NOT a sign of weakness. It is perfectly natural.
It's a natural human reaction that can be made easier to face with the right support.
Dealing with the debt and ensuring you are in a positive and healthy state is key.
If you are struggling with your mental health there are people available to listen, help and support you, such as:
If you are worried about debt:
The National Debtline is an ideal place to start. They provide free debt advice, provide free template letters, guides, booklets and information.
Don't suppress or ignore the negative emotion. The emotion is trying to deliver a message, whether that be to research, change perception or implement the right plan and take action.
Set some quiet time aside and research all your concerns and review the great insight online. We recommend the The National Debtline, but there are many great websites in this area such as, The Citizens Advice Bureau and Stepchange are fantastic websites with lots of great information and guidance.
Look for role models. Even if this is online. Who has had similar debt problems to me and overcome them? There are millions of people who have been struggling with debt who have taken the right advice and put in place a plan which worked for them. Learn and be inspired by their stories.
Focus on progress. It is unrealistic to expect anything to change over night or there be a magic wand. Little by little, brick by brick, with the right advice, and the right steps, you will make progress.
I am being chased / have received court papers
Post & Communication
It is totally understandable that opening the post every day when you are struggling with debt is not as easy as it sounds. When you know, or suspect, the content of letters is not going to be pleasant it is a natural reaction to want to ignore the post.
However, you can handle whatever is in the post and there are resources and people at hand to help regardless of what the letters say.
The situation can't be solved without a plan, and there can't be a plan without information.
Creating delays by ignoring correspondence will not make the situation go away.
Creditors often get ignored and this often upsets them as much, if not more so, than the money owed.
Most creditors seek good levels of communication, which are not common in debt situations.
Take the time to review the correspondence, assess the situation using all the tools you have available to research the situation, and speak to the charities referenced above.
Often speaking with the creditors, being transparent, and putting forward a plan will be enough to agree an amicable solution.
You might be able to stop them taking you to court if you agree to pay some of the money back.
Reply to the claim as early as possible, even if you disagree you owe the debt.
If you don't reply, you might be taken to court for a debt you don't owe. It will be harder to challenge the decision at this stage and might end up costing you money to correct it. While you're responding you can also check your options for getting out of debt.
If you're taken to court, a court order will be made. This will say how much you need to pay and when you need to pay by.
If you can't afford to pay you should still make an offer to repay some of the debt. Even an offer of £1 is better than offering nothing.
Court action
Your creditor must send you documents before taking you to court. If they haven't, you might be able to challenge this.
There will be an agreement which says what you and your creditor agree to.
Often you'll be covered by the Consumer Credit Act. If you're not sure, find out if your credit agreement is covered by the Consumer Credit Act.
If your agreement is covered by the Consumer Credit Act, your creditor must follow all 3 steps of the process before taking you to court for debt.
Your creditor must send you a:
default notice
letter of claim
claim pack
If your agreement isn't covered by the Consumer Credit Act, your creditor doesn't have to send you a default notice. Your creditor will still send you a letter of claim and a claim pack.
If you feel your creditor hasn't acted properly, you might be able to challenge the claim against you. For example, if your creditor hasn't warned you of the debt or they've started legal action too quickly.
1. Default notice
The default notice includes details of what payments you missed and how long you have to pay. Your creditor must give you at least 2 weeks. If you make the missed payments, your creditor won't take any further action.
The default notice also includes a fact sheet from the Financial Conduct Authority which explains your rights.
2. Letter of claim
Your creditor will have sent you a 'letter of claim' because they want to start legal action.
This gives you 30 days to reply.
The letter of claim should have come with:
a 'reply form' – use this form to say if you agree you owe the debt or say you need more time
a 'standard financial statement' – use this to make an offer of payment if you can't afford to pay the debt in full
details of advice organisations
an information sheet explaining how you and your creditor should act
3. Claim pack
If your creditor has started legal action, the court will have sent you a 'claim pack'.
You're given 2 weeks to reply to your creditor from the day you receive the claim pack.
You should always check they documents are genuine. The form name should be at the top and the form number in the bottom right corner.
If you've received a County Court Judgment and this is the first document you've got about the debt, you might be able to apply to cancel it – this is called 'setting aside' the judgment.
Handling court proceedings
If you receive court proceedings we would recommend you contact your local Citizen Advice Bureau and review the guidance on their website which you can access here
There are plenty of options available and fantastic resources available online to assist you handle the proceedings in the best way possible.
Solicitors will require payment for reviewing correspondence and assisting in defending/responding to any claim, which is far from ideal.
If you do speak with solicitors always ensure you obtain quotes for the work and do not incur any fees without realising it.
We're here & happy to help
Below you will find some of our most commonly asked questions. Simply click or tap the question to view the answer. For anything else you can contact one of the team by emailing info@mylegalclub.co.uk.
What does My Legal Club do?
We are a one-stop-shop for all areas of law for you, your family, and your business.
My Legal Club was founded by an experienced solicitor so you can be certain we have cherry-picked the most highly recommended solicitors to help you. Our panel solicitors have the experience and expertise to help whenever you need legal advice and support. They have agreed to the highest standards of customer care and support ensuring My Legal Club clients receive the very highest standards of service.
If you need legal advice or support we can help you!
Why should I instruct a solicitor via My Legal Club?
On 8th March 2019 we launched a twitter poll asking participants what their biggest consideration was when selecting a solicitor. Over 90% of participants in the poll voted in favour of a recommendation / recommended solicitor.
Who is qualified to recommend a solicitor firm? How do you know they have the expertise and ability to provide you with the best service possible at a great price?
The Management team at My Legal Club works within the legal services industry. We have cherry-picked the law firms across the country that we feel provide the levels of service that we would want if we needed help in that area.
My Legal Club ensures that the law firms have the correct accreditation's and insurance in place to ensure your case is secure in their hands.
My Legal Club has a strict level service agreement and standards of customer service that must be upheld by their panel firms to ensure that their standards remain as high as possible and you receive the level of care and support you deserve.
All our member firms are solicitors of England and Wales and authorised and regulated by the Solicitors Regulation Authority. The Authority's rules can be accessed via their website.
Any solicitor we refer you to is an independent professional, from whom you will receive impartial and confidential advice. You are free to choose another solicitor if you so choose but we would, of course, welcome feedback as to why.
Is My Legal Club a solicitors firm?
No. My Legal Club is not a solicitors practice. We are regulated as a claims management company and we are authorised by the Financial Conduct Authority (FCA). Full details are contained within our footer.
Does using My Legal Club cost me anything?
If you contact us wanting assistance with a legal query via our panel solicitors then My Legal Club does not take any money from you. We put you in touch with our highly recommended solicitors. When you speak with the solicitor they will then explain what they can, or can't, do to help and quote for any work you want them to perform.
Is my data secure? Will anyone (such as my employer) know that I have contacted you?
My Legal Club handles your data and your inquiry with extreme sensitivity. All the panel member law firms are required to ensure confidentiality and respect your privacy. Further information is located on our site regarding privacy and your data.
Your inquiry will be forwarded to the appropriate solicitor with the request to contact you via your preferred method of contact at your preferred date and time.
How do I pass on any feedback or raise a complaint?
If you have a complaint, please review our complaints procedure which is located under the title "Complaints Procedure" within the footer of this website and within our Terms of Use. You can also contact us at info@mylegalclub.co.uk.
If the Complaint is in respect of any additional benefit with a third-party company we will forward your email to our commercial partner who operates the scheme and they will handle your complaint in accordance with the terms and conditions you agreed to when you first use their site. It is then for them to liaise with you directly in respect of your complaint or query.
Do you have a vulnerable person policy?
Yes. This is included below and within our Terms of Use.
We aim to identify those clients who may be at risk of being vulnerable by virtue of their age, disability or circumstance. This Policy is written as our commitment to such clients.
It is important to us that we are able to identify clients who may be vulnerable and we are committed to training all our team to identify key indicators such as age, disability or clients who find themselves in a particularly stressful situation where their judgment may be impaired or they may be vulnerable to influence or exploitation.
We aim to treat older clients, their families, and representatives, with additional consideration, by being both sympathetic and sensitive to any issues they may have. We also aim to ensure that our team also treats such clients with dignity, kindness, and respect at all times.
Where a client prefers to communicate with us with another person present (via email as an example), we will strive to facilitate this request subject to GDPR compliance e.g. that person specifying in writing whom we should be liaising with. We will require that person's full name and relationship to the client, and where such a person is an Attorney or Court of Protection Deputy we will ask to see evidence of this. However, we will always strive to ensure that our client understands and feels at ease if they are alone with us.
Where English is not the first language of our client or has difficulty hearing or with sight, we suggest that an appropriate independent interpreter assists, or a person that our client trusts to help the client understand what is being discussed. We will be mindful of any other limitations such as mobility or capacity and provide every support to enable our client to communicate and feel comfortable in providing their instructions. We can provide large print, Braille or sign writing facilities as necessary.
We will use plain English and where legal terminology has to be used we will ensure that our client understands and will not proceed until we are sure of this.
We are an online business but should any face to face meetings be required we shall ensure we have disabled access with disabled parking and toilet facilities.
We are obliged to verify the identification of all our clients but are mindful that some of our older clients do not have valid passports or driving licenses and will adapt our procedures to accommodate such clients when necessary provided that this does not compromise our own money laundering requirements. The ID will be required for any solicitor, Deputy or other agents for our client.
We are aware that many of our older clients are computer literate and will feel comfortable communicating via email, but we will never insist on this form of communication and will make our older clients feel at ease by sending letters by post if this is preferred and we are happy to send duplicate correspondence to a family or trusted support provided that such authority is provided by the client.
We will always act in the client's best interests and where we have concerns as to vulnerability, capacity, coercion or undue influence we will do our best to seek our client's permission to refer him/her if necessary for a further professional opinion.
"We contacted My Legal Club to get some legal advice and they were super responsive, very professional and they explained everything really well. I would highly recommend My Legal Club to others."
"I used My Legal Club following a car accident and they recovered compensation for me and saved me a lot in legal fees. The solicitor was excellent and they were a great help throughout. I would recommend them and certainly use them again!"
"1st class experience with Sean. Punctual, clear, and precise and nothing is a problem. Would thoroughly recommend.​"
Here at My Legal Club, we strive in bringing high-quality service to all our clients with our professional legal services.
Get in touch via the below contact us form and please check your inbox and spam folders for emails from info@mylegalclub.co.uk.
Subscribe today & take advantage of our FREE trial period, with no commitment.